SpiritLive is a 24-hour a day, 7 days a week internet broadcaster, produced by students of the RTA School of Media from our studios in Ryerson University's Rogers Communication Centre.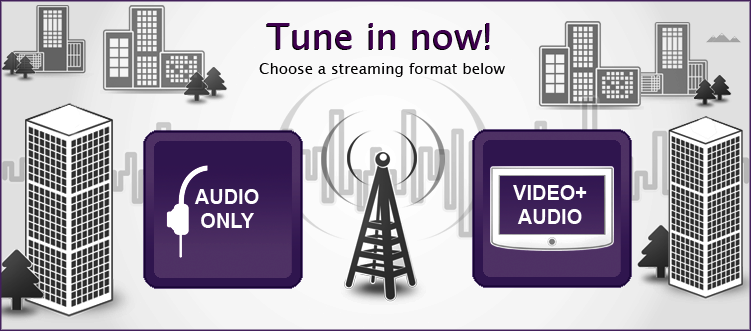 *Streams open in a pop-up window. Ensure that your browser is configured to allow pop-ups.*
September 22, 2014
Get involved with SPIRITlive! Are you interested in working behind the scenes for a great internet-radio station? Then apply to volunteer in one of our many exciting volunteer departments:
Promotions / Marketing Department
Programming Department
Music Department
Visual Department
APPLY NOW TO VOLUNTEER WITH SPIRITLIVE!
We are accepting applications from now until September 30th.
---
September 20, 2014
SPIRITlive will be accepting show applications starting Monday September 22nd. As well as accepting show applications, SPIRITlive is introducing brand new positions in the SPIRITlive Volunteer Department! For more information check the "Get Involved" tab starting Monday.
---