SpiritLive is a 24-hour a day, 7 days a week internet broadcaster, produced by students of the RTA School of Media from our studios in Ryerson University's Rogers Communication Centre.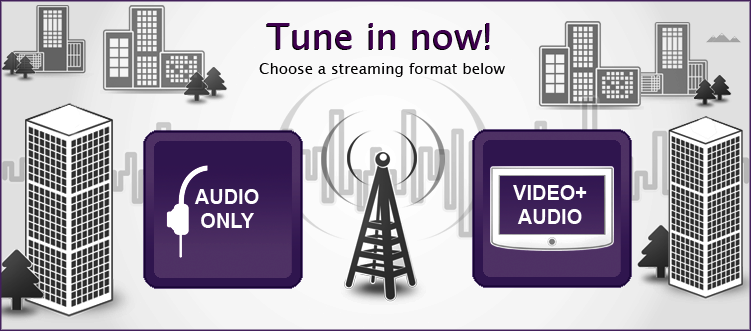 *Streams open in a pop-up window. Ensure that your browser is configured to allow pop-ups.*
February 25, 2014
Laura and Julian from The Arcadian Archives interviewed Dave Monks from Tokyo Police Club and you can hear their whole conversation Thursday Feb 27 at 3pm!
Don't miss this chance to hear all about the band's new album "Forcefield". While you're waiting a few days – check out their new single "Tunnel Vision" on SoundCloud.
---
February 10, 2014
Tune into STATs Never Lie on Tues Feb 11 at 4pm for a conversation with special guest Jerry Haworth.
Haworth is a legendary Toronto Blue Jays broadcaster,
working with the team since 1981.
See Jerry Haworth's full broadcast profile here for more information on the special guest! http://toronto.bluejays.mlb.com/team/broadcasters.jsp?c_id=tor
Plus stay connected to STATs with their Twitter and Facebook accounts.
---