SpiritLive is a 24-hour a day, 7 days a week internet broadcaster, produced by students of the RTA School of Media from our studios in Ryerson University's Rogers Communication Centre.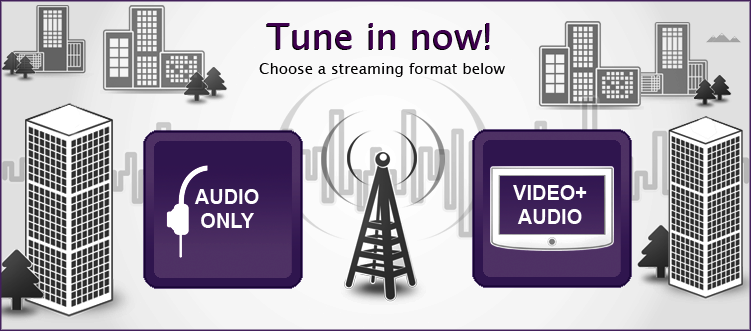 *Streams open in a pop-up window. Ensure that your browser is configured to allow pop-ups.*
April 3, 2014
TGIF – The Deakin and Davies Show is happy to have a very special guest joining them tomorrow!
Mitchell Nugent is a singer-songwriter and first year student at Ryerson. Check out his latest song on YouTube!
Tune in Friday, April 4th from 8am to 10am to catch Mitchell and TGIF!
Plus – stay connected with TGIF on Facebook & Twitter.
---
March 21, 2014
On Tuesday, March 25th, Ryerson Athletics will be donating 5 cents to the DIFD (Do It For Daren) at the Royal foundation for every tweet that contains #RamsTalk. With this campaign they are looking to break the silence and help erase the stigma that surrounds mental illness on Ryerson Campus.
You can help by tweeting to @difdroyal and using #RamsTalk.
This Twitter campaign is the first of two initiatives that RAMS are doing to support the DIFD foundation. There will be a Dodgeball Tournament held on March 27th with all the proceeds going towards DIFD.
For all the details check out the DIFD foundation website.
---